Yoga Retreat in Gstaad at Le Grand Bellevue, Gstaad
October 1-5 2014
Yoga Retreat for Foodies
A retreat is a great way to break free from your old patterns and to step into the space of new thoughts and habits that support a healthier lifestyle. Taking time for yourself allows you to renew and heal.Learn how to nourish your body and soul through food and yoga. Come and join us for an exclusive and pure yoga and food experience at Le Grand Bellevue. Le Grand Bellevue has been fully revamped after a change in ownership. Swathed in a neutral colour palette with eclectic furnishings, guests are invited to nourish themselves and unwind in exquisite surroundings.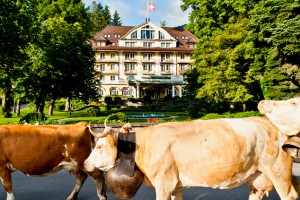 During this retreat, in the beautiful Swiss mountains, Chantal Soeters, certified yoga teacher, foodie and health coach, will share her love for food and yoga and you will learn different ways to nourish yourself. Good food is at the essence of a happy, healthy and passionate life. During the retreat, you'll enjoy pure and delicious food, food that makes you feel happy, nourished and whole.
This retreat will enable you to:
• Learn different ways to nourish yourself through cooking demos, tasting sessions, food experiments
• Receive one-on-one health coaching consultations to learn what your body needs to restore balance and energy
• Walk away from it with a new set of skills and practices that empower you and boost your health and happiness
• Enjoy pure and delicious food, food that makes you feel happy, nourished and whole
• Practice fun and light-hearted yoga classes, focused on alignment and its restorative and therapeutic benefits helping to find more freedom in your body
• Enjoy casual luxury accommodation with refined inventive and healthy cuisine
Location
The Retreat will be held in Gstaad in the beautiful 5* Le Grand Bellevue Hotel. It's the perfect wellness hotel with an unbelievable view of the mountains. Nestled in the Swiss Alps, surrounded by nature and cared for with  refined inventive and healthy cuisine and Spa treatments, this will be an experience you will never forget. Measuring 2,500sqm, Le Grand Spa at the hotel provides the ultimate sanctuary. A world-class centre for alpine wellness, its facilities are some of the most impressive in Gstaad. These include an aromatic sauna, Himalayan salt room, ice grotto and Turkish bath among others. Le Grand Bellevue also features a starred Michelin restaurant, LEONARD's (14 Gault Millau points).  The menu for this retreat is created by the chef behind Leonard's so you can expect world-class dining in a sophisticated yet laid-back settting.

Registration / Information
Download the flyer for the entire retreat program here: Le Grand Bellevue Gstaad Yoga Retreats
For registration and further information, please contact me or the Le Grand Bellevue, Gstaad.
Note: When registering at Le Grand Bellevue for any of the retreats, please make sure to mention that you were referred through my website. Thank you!
Chantal Soeters, yoga teacher, foodie and health coach
Chantal Soeters is a yoga teacher and health coach living and teaching in Amsterdam. She teaches regular group classes at Delight Yoga in Amsterdam and has extensive experience working with private clients, most of them fast-paced entrepreneurs aiming to achieve a healthy life-work balance. As a former event manager, she understands their hectic pace of life and how important it is to find the time and space to unwind. Chantal has practiced and studied many styles of yoga. She loves teaching a strong Vinyasa Flow class but is just as happy teaching slow-paced yoga classes that focus on alignment and the restorative and therapeutic benefits of yoga.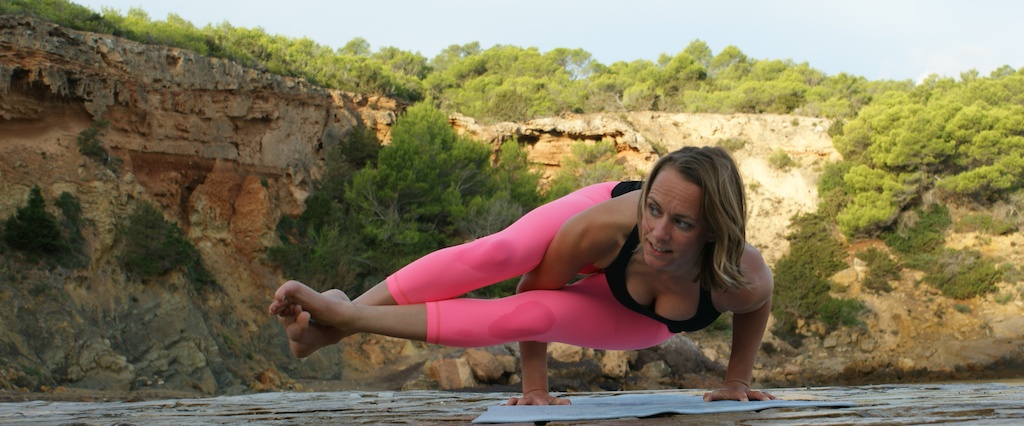 Chantal sees yoga as a way to experience freedom in body, mind and spirit. By realigning your body, you can free up restrictions, restoring health, vitality and energy. Chantal's teaching style is positive, precise and accessible. Her classes are fun and light-hearted and dedicated to helping people from all levels and backgrounds to find more freedom in their bodies. Food is another great passion in Chantal's life. As a health coach, she supports her clients to live happier and healthier lives. She studied at the Institute of Integrative Nutrition, where she was trained in more than one hundred dietary theories and studied a variety of practical lifestyle coaching methods.