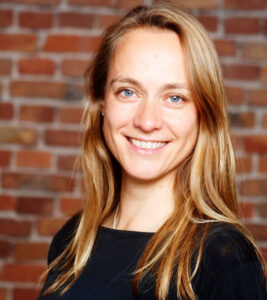 I am curious about people, who they are, what they care about, and what makes them come alive. I am convinced that we can only thrive in life when we truly know ourselves, and use whatever we've got, our skills, strengths, and talents, to make life better for other people.
I am an avid reader and a forever student. I believe in the power of continuous learning. It is what inspires me to grow as a professional and a human being. In the last five years, I have become particularly interested in positive psychology coaching, training and consultancy. I have seen the powerful impact of applying positive psychology to my own life and in my work.
Positive psychology is the study of human potential, of what makes people flourish in work and in life. One of the founders of positive psychology, Christopher Peterson, used to say that positive psychology is not a spectator sport. It is not enough to study human flourishing; it's important to live it. I believe in learning by doing, through active exploration and experimentating with new ways of being, thinking and behaving. I recently decided to deepen my learning and go back to university to study Applied Positive Psychology and Coaching Psychology at the University of East London. This course integrates positive psychology and coaching psychology to design innovative coaching and training programs that are relevant and transformative for individuals, teams and organisations. The course has already changed the way I look at myself, at a professional and personal level, and how I design and facilitate my coaching and training development programs.
I thrive on connecting with others. It is what I love most in my work. In my coaching and training sessions, I encourage and facilitate open dialogue and offer individual and group activities to increase self-awareness and mutual understanding. I encourage learning and growing through self-reflection and observation and by actively experimenting with and practicing novel ways of being, thinking and behaving. I combine my creativity, playfulness, humor, and intuition with scientifically rooted approaches based on positive psychology and organisational psychology to help individuals and teams build positive relationships and achieve positive transformation.
Are you curious about how I can help you, your team or your organization? 
Connect now